WANDLA gets EISA Award Best DAC 2023 – 2024
When the EISA HiFi chapter members gave WANDLA the recognition by awarding it Best DAC of the Year, we just were beyond ourselves. The Converter proved to be Simply The Best. Our EISA winning streak began two years ago, back in 2021, with the success of our Ferrum HYPSOS hybrid power system, only to be followed up by our Ferrum OOR headphone amplifier, which got awarded by EISA in 2022! This year our WANDLA DAC got the coveted EISA award for Best DAC of the Year! We couldn't be happier.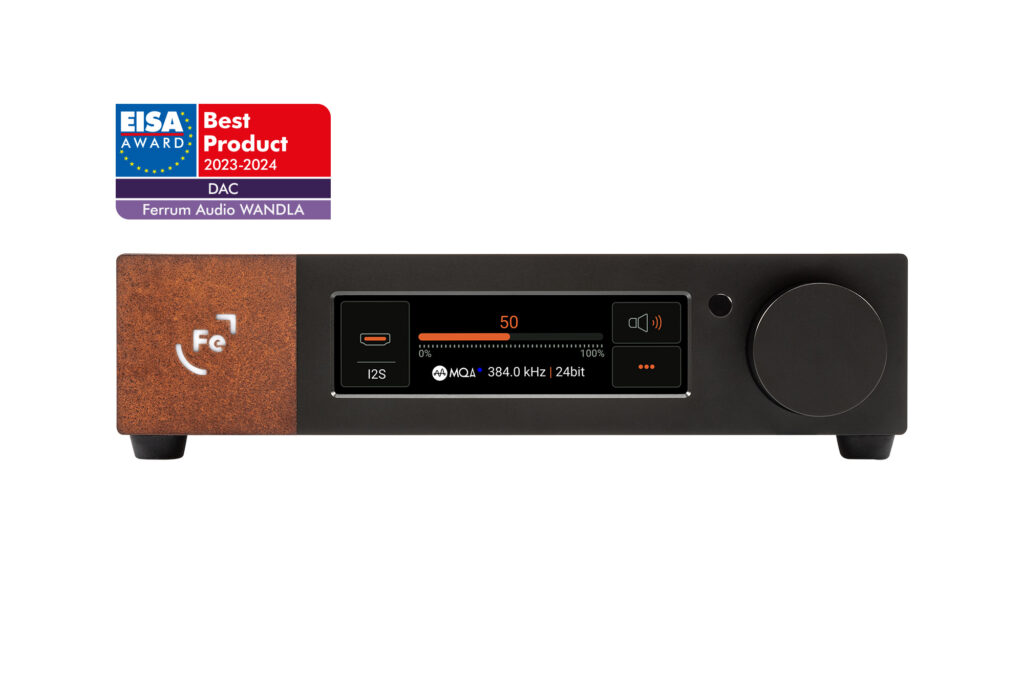 WANDLA sets new standard
Of course, the world's leading hifi journalists were totally baffled by WANDLA's sound in relation to the price. WANDLA sets a new standard for high end conversion. It does this in many ways, both technological and ideological. WANDLA combines innovative tech with the inclusion of all users in creating their own tailor-made sound by choosing their favourite digital filter, which makes it deserve the award of Best DA Converter.
It goes without saying the Ferrum team is utterly grateful to be acknowledged like this not once, not twice, but thrice. This victory is a huge boost for all Ferrum team members and an incentive to be motivated even more than we already were to keep on producing the finest of audio gear our much-appreciated customers love so dearly.